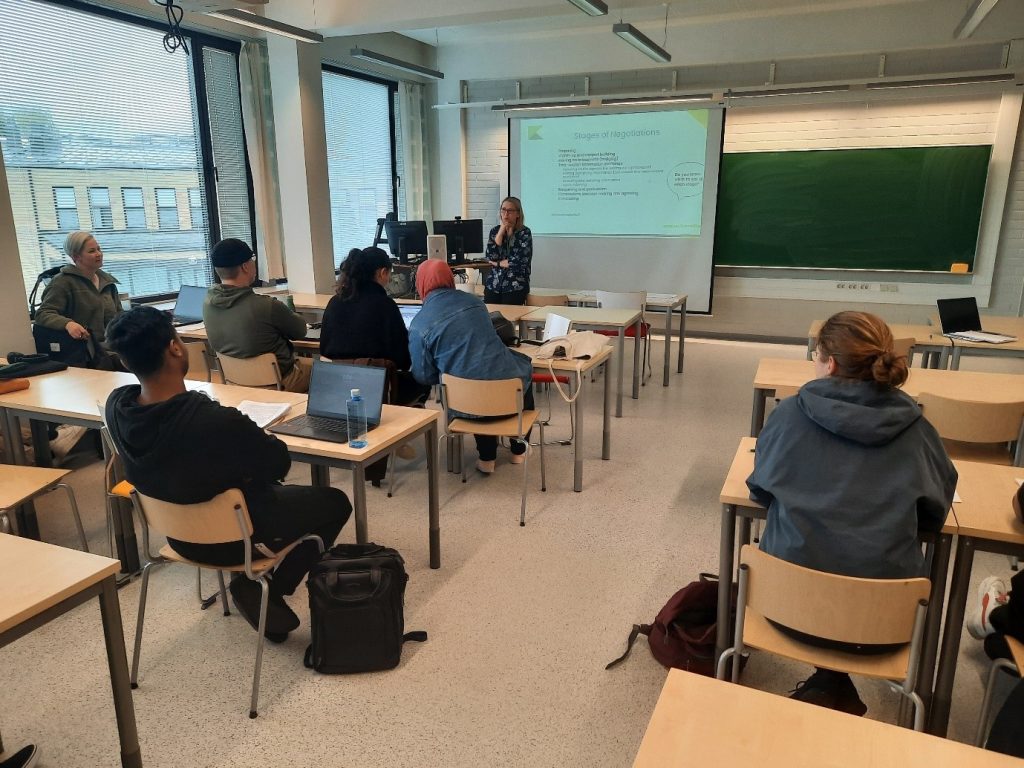 CLIL4ALL pilot implementations at Karelia UAS
One of the aims of the CLIL4ALL project is to develop and implement a team-teaching model for CLIL. The idea is that part of the course is taught and assessed in teams of a language teacher and a content teacher. The assignments are planned in joint workshops, where the workshop implementation and student evaluation are also designed.
This autumn we are running 3 pilots at Karelia University of Applied Sciences. These pilots will be documented and the results, tools and templates will be shared in the practical teaching guide. The guide will be published later in the CLIL4ALL project.
The first pilot of Technical Sales and Bidding for Industrial Management 2nd year students focuses on sales communication and negotiation skills. We started by building a glossary to improve the students' vocabulary and help them become familiar with the basic concepts and sales processes in B2B markets. During the lectures, which we conducted in teams with language and content teachers, we also had various sales negotiation and communication exercises to practice different key terms and phrases (Picture 1).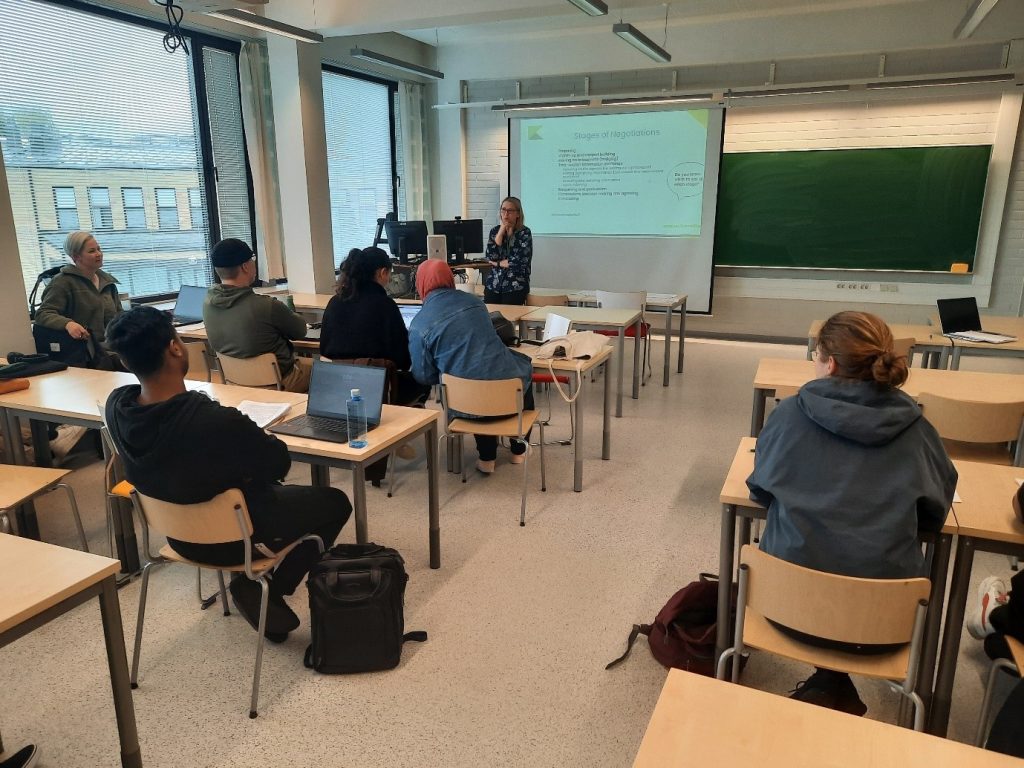 Picture 1. Practising the sales negotiations with Heidi Vartiainen
The final task in the pilot was a sales simulation in which the teams were asked to conduct a sales negotiation with related bidding documentation to create a win-win situation for both parties, a seller and a buyer. After the negotiations, a feedback session was held to discuss together the best practices in B2B selling and what the students had learned during the process.
The second pilot relates to project management. The first year International Business students collected vocabulary with the language teacher during their Academic English classes (Picture 2). During the Project Management course, they also have stakeholder meetings to follow the progress of their project work. Both the content teacher and the language teacher will attend these meetings to evaluate their communication skills and learning of the content. We will also play a shark tank for the project proposal pitches, where the HAN UAS students will play sharks for the Karelian project teams. We will see later how this turned out.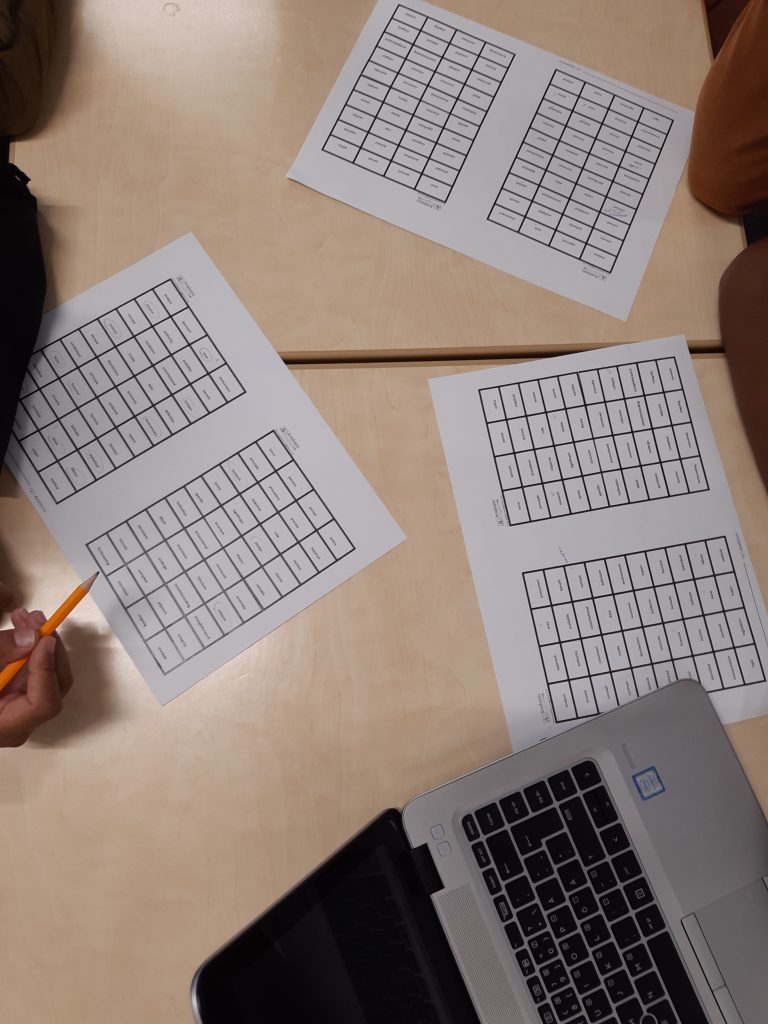 Picture 2. Practising the business terminology in groups
The third pilot will start later this autumn and will be aimed at first year ICT students. It will be delivered jointly by language and content teachers during the Digital Technology Essentials and Working in International Teams courses. The CLIL tasks include conceptual scaffolding with key terminology, writing a learning diary to develop subject-specific literacies, and working in teams to produce solutions that students will present in the final seminar at the end of the autumn season. The CLIL workshops during the courses aim to improve the students' intercultural skills and collaborative techniques.
The results of these pilots will be discussed in separate articles that are published later in this same site.
Authors: Varpumaria Jeskanen & Heidi Vartiainen