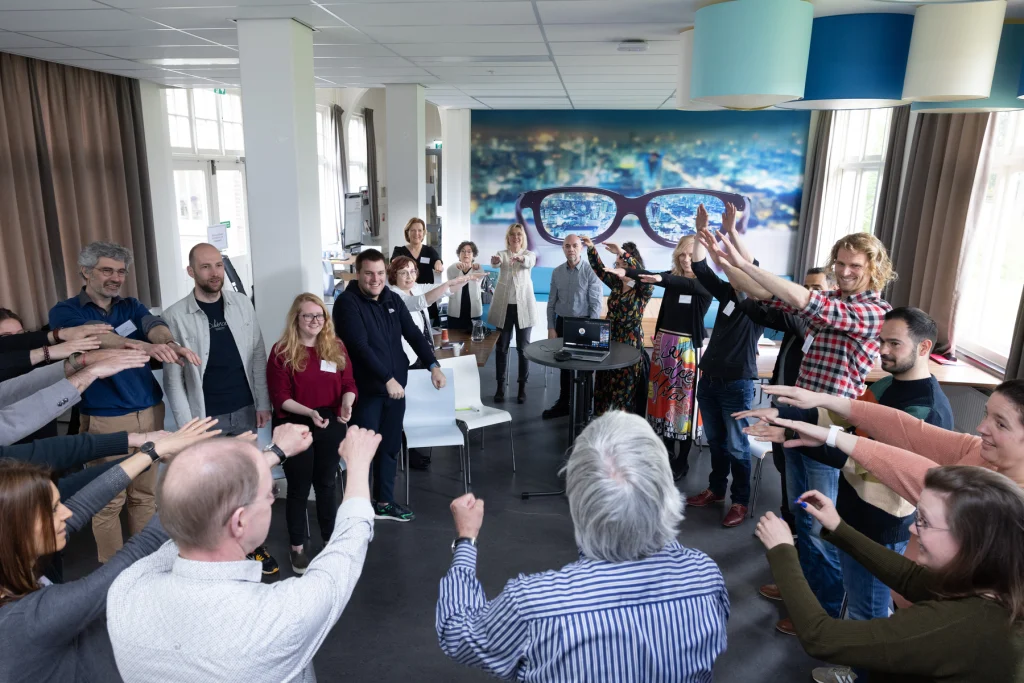 Welcome to the CLIL4ALL website. Our project is funded through the Erasmus+ Cooperation Partnership programme, runs from October 2022 till September 2025, and is based on the Content and Language Integrated Learning (CLIL) approach to teaching modules or whole degree programmes in a foreign language at third level education. This approach has been developing since the end of the last century and emphasises both the importance of the language of particular disciplines and the subject content that is being taught. At times the course content is driving classroom activity but at other times the specific language that is being used is deserving of attention. Although many programmes taught in a foreign language tend to ignore the linguistic aspects of such programmes, it is becoming increasingly clear that the fact that a foreign language is being employed is a dimension that should not be neglected if these programmes are to maintain the academic standards that are expected in comparable native language programmes. Traditionally, CLIL has been associated with the more affluent and privileged social groups, so it is the goal of this project to redress this and make learning in a foreign language an experience that is open to the majority rather than the minority of third-level students in the EU.
It seemed to all the partners that 2023 might be the right time to look back at two decades of CLIL activities and examine the research that has focussed on this innovative approach. Therefore, our first work package is a systematic review of research that has been conducted on CLIL since the year 2000. Our second work package is a best practice guide that will incorporate the findings from the systematic review to provide state-of-the-art guidance to those considering implementing CLIL projects or those who have already embarked on such programmes. The third work package will tackle joint-modules where language and content teachers are cooperating in single modules or complete programmes, either at their own university or in cooperation with other universities in the consortium. These experiences will also provide the Best Practice Guide with input into how the experience of lecturing and learning in a foreign language can be refined and improved for the benefit of all those involved.
This project therefore considers three key aspects of the CLIL approach, namely methodology, the collaboration between content and language teachers and materials development. In Nijmegen in the Netherlands in April 2023 we were exploring methodology as well as re-examining our understanding of Content and Language Integrated Learning. At the moment we are working on the systematic review which is being coordinated by our Spanish colleagues at Cordoba in Spain. At the same time our Dutch and Finish colleagues are developing joint modules and within and between their universities. Further workshops and intensive programmes will take place in the upcoming years.
We would be delighted to hear from you if you are interested in this CLIL4ALL project and find out about your own ideas or experiences of CLIL in your teaching or institutional environment.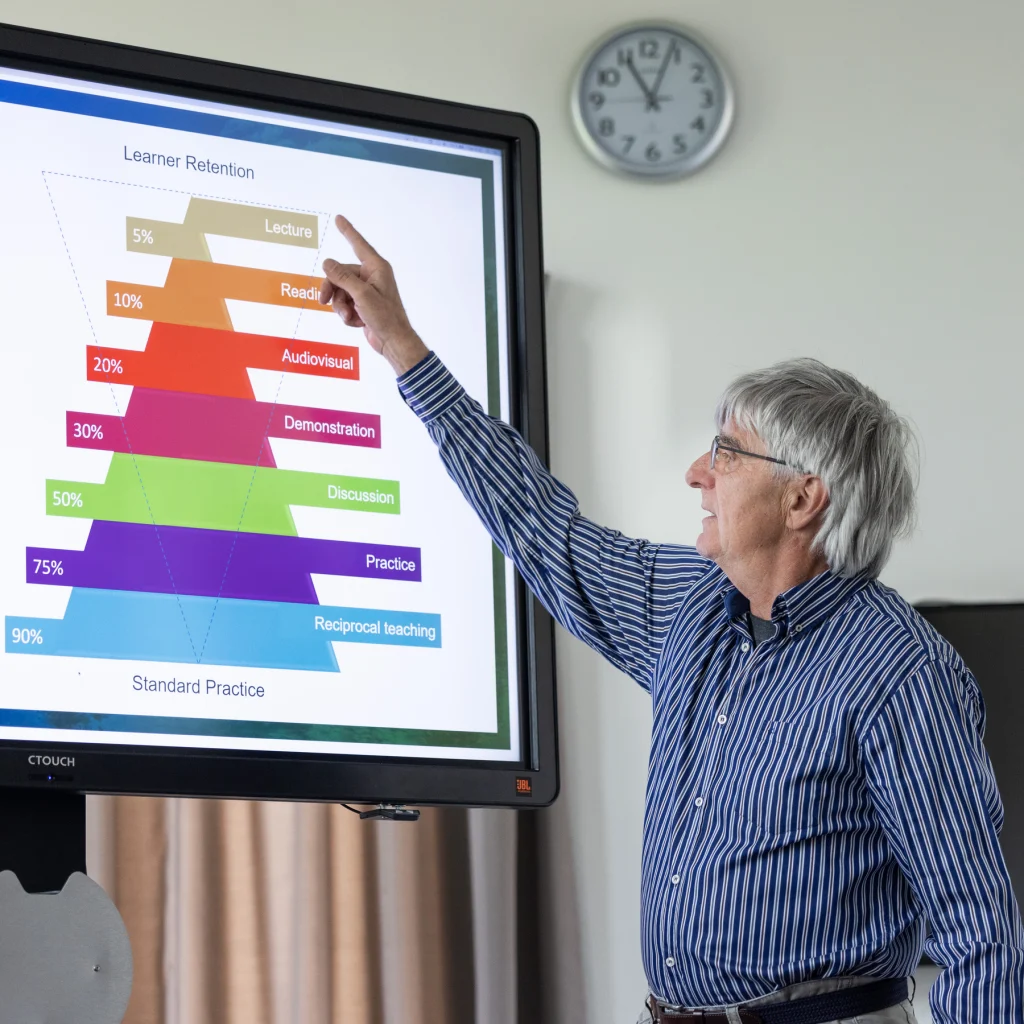 CLIL4ALL wants to give all those involved in the learning experience in higher education the opportunity to experience and benefit from CLIL through research, identifying best practice and developing and piloting CLIL modules.
In our blog you can find updates on our project activities, workshops, and experiences with CLIL.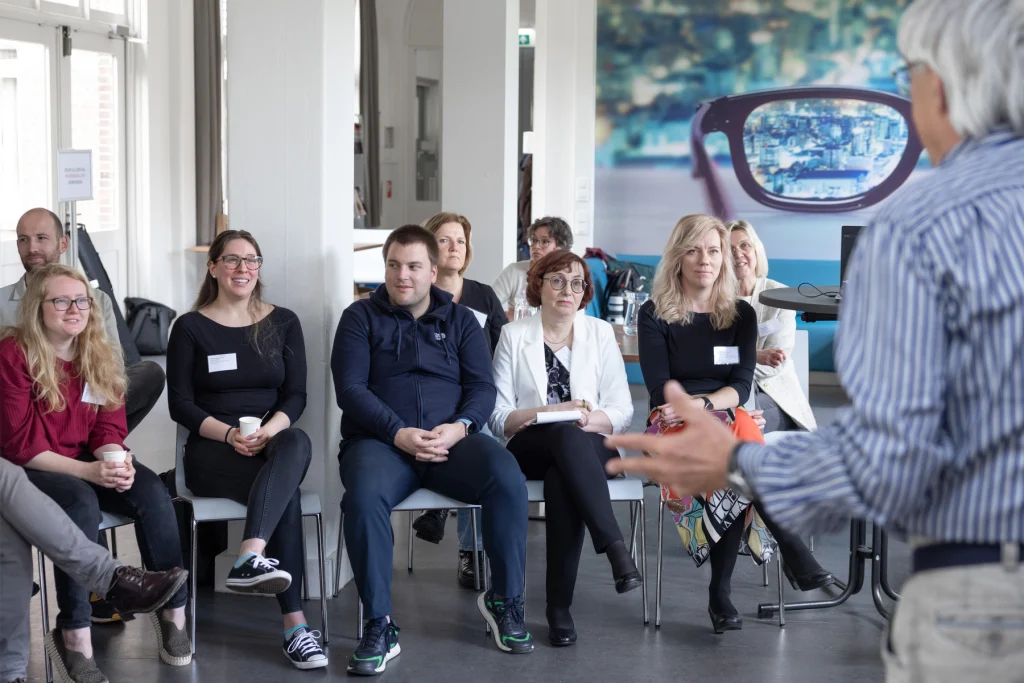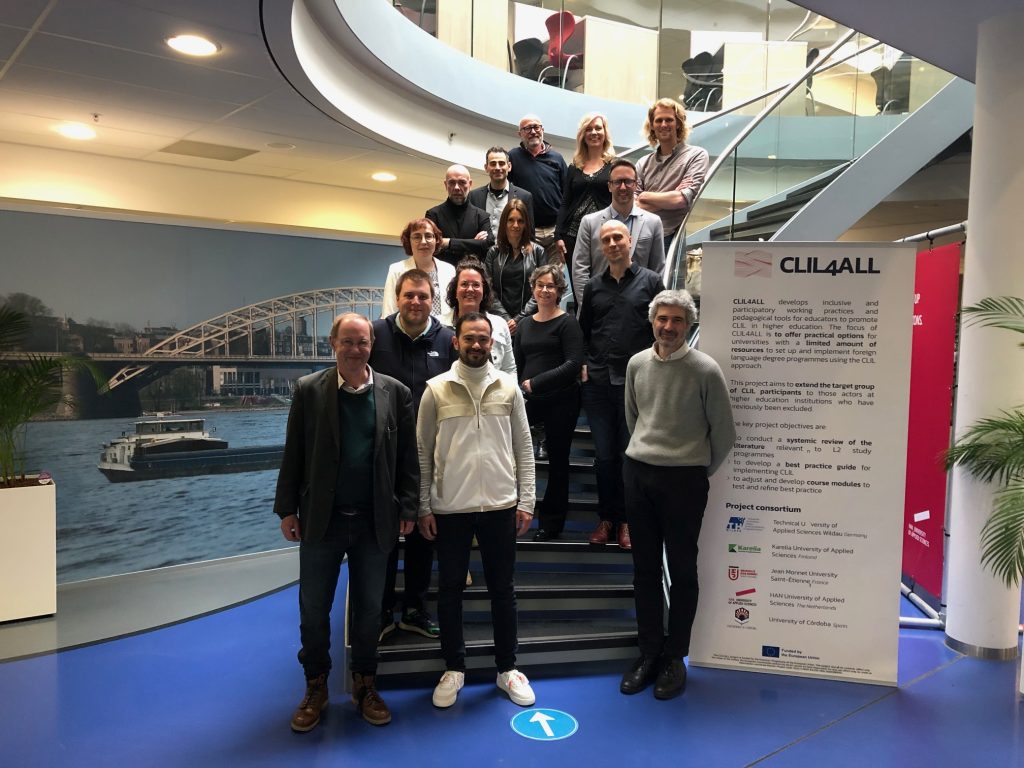 During this project a series of events for researchers, lecturers and students will take place. You can find a full overview of the past and upcoming activities here.
The CLIL4ALL project is carried out by a consortium consisting of five universities, led by TH Wildau.